Breaking the Silence is More Important than Ever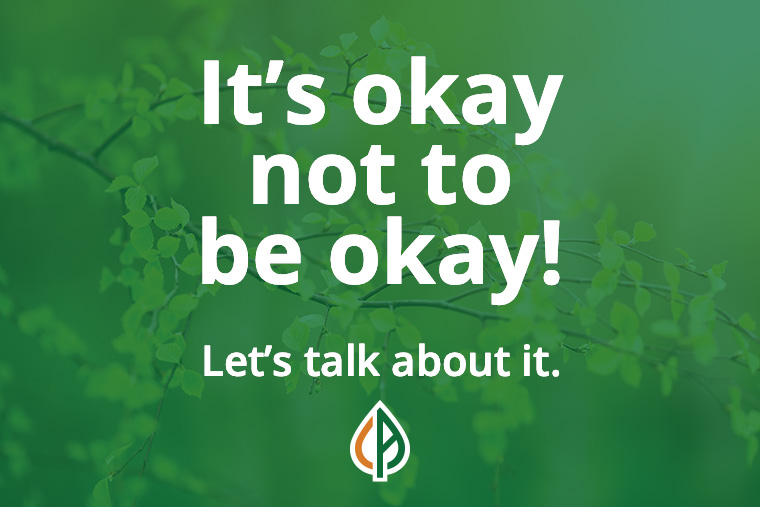 Mental illness is among the most common health conditions in the United States. A recent survey by the CDC estimates that 11.2% of all American adults reported regularly feeling worry and anxiety. And 4.7% reported frequently experiencing sadness or symptoms of depression. In fact, more than 50% of American adults will need treatment for a mental health issue at some point during their lifetime. And one in 25 are currently living with a serious mental illness – including thought disorders, bipolar disorder and major depression.
"The first thing we have to be willing to do is to talk about it —the stigma, the fear, the embarrassment, the ignorance," explained Carole Boye, Community Alliance CEO. "These are still the biggest barriers for people reaching out for the help they need and getting the help that they need."
Stigma is Far Too Common
Considering how common mental health issues are – and given the rise in mental health diagnoses during the pandemic – you would expect that our society would be more accepting and supportive. Unfortunately, there is still a strong social stigma attached to mental illness. As a society, we still harbor prejudice and stereotypes about mental illness. That means those experiencing mental health issues face a double challenge. Not only are these individuals burdened with a mental health diagnosis, but they also continue to experience discrimination and unfair treatment in all aspects of their lives. It's especially unfortunate when stigmatization comes from those they depend upon for support.
Stop Judging, Start Healing
"Breaking the silence is probably more important than ever because due to this pandemic an overwhelming number of people are really struggling with something that they've never dealt with before," Boye continued. "Something has happened to us this past year and it has made an imprint on our psyches, on our mental health. It's affected our mental health – individually and collectively – and we've got to be upfront about that."
Mental illness stigma can lead to feelings of self-consciousness and shame. And it can prevent people living with mental illness from reaching out for help, gaining support from family and friends, and leading happy and purposeful lives.
Harmful effects of stigma can include:
Being misunderstood, judged and undervalued by family, friends, co-workers and neighbors
Social isolation
Difficulty being in a steady, long-term relationship
Struggles to secure a job
Fewer educational opportunities
Trouble finding housing
Harassment, bullying or physical violence
Medical insurance that doesn't sufficiently cover treatment for mental health
Feeling you can't improve your situation or overcome certain life challenges
Reluctance to seek professional help
It's Okay to Not be Okay
Community Alliance is dedicated to supporting those with mental illness, including breaking the stigma surrounding mental illness. This advocacy is so fundamental to the organization that we've named our annual benefit 'Breaking the Silence', for this important purpose. "The fundamental message of 'Breaking the Silence' is talking about mental illness. We need to acknowledge the challenges that people have experienced not only this year, but in the future. We need to tell people that it's okay not to be okay," Boye affirmed. "It's important that people know that there is support and there are resources available to them. A mental health diagnosis doesn't mean that you're going to be in therapy for the rest of your life. And it doesn't mean that you must own that diagnosis for the rest of your life. Recovery is achievable."
4 Ways You Can Make a Positive Impact in Breaking the Silence
Research reveals that the best way to challenge stigma is through understanding. And that includes:
Education – Take advantage of learning opportunities to educate yourself and others.
Advocacy – Choose empowerment over shame. This includes fighting against self-stigma.
Contact and Compassion – Spread positivity. Hope and healing can begin with you.
Conversations – Be conscious about how you speak about mental illness and be willing to discuss your own mental health challenges.
About Breaking the Silence at Community Alliance
Breaking the Silence has become one of the region's largest community education events, supporting increased awareness and understanding about mental illness. This annual event has showcased nationally recognized advocates and celebrities who have been directly touched by major mental illness and have broken their own silence to share their talents and their message of hope and recovery. This year, the event will include guests Nic and David Sheff, who you may recognize from their biographical book and film, Beautiful Boy. Proceeds from this event directly support those facing mental health challenges and served by Community Alliance.
Help is Within Reach
At Community Alliance, we offer a full range of integrated health services including primary and psychiatric care, mental health and substance use counseling, rehabilitation and employment services, supportive housing, community, family and peer supports, and more.
RESOURCES:
Psychiatric and Counseling Services
Safe Harbor Peer Crisis Services