Community Alliance Annual Report 2021
2021 marked Community Alliance's 40th anniversary as an organization. This milestone prompted opportunities to celebrate throughout the year. It also provided occasion to reflect on where we've come from, what we've accomplished, and where we are going.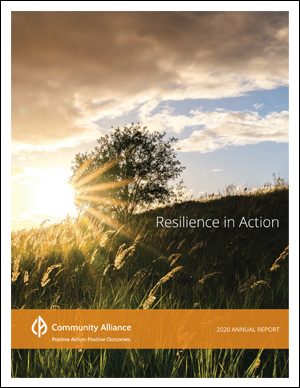 Community Alliance Annual Report 2020
The road we have walked together in 2020 has been difficult, marked by a global pandemic. We at Community Alliance are tremendously grateful for your continuing endurance and caring, and for bringing your resiliency forward during this time. We are all safer and stronger for it.