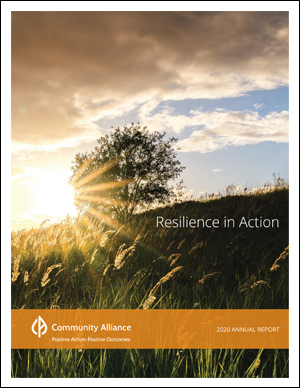 Resilience in Action
Community Alliance Annual Report 2020
The road we have walked together in 2020 has been difficult, marked by a global pandemic. We at Community Alliance are tremendously grateful for your continuing endurance and caring, and for bringing your resiliency forward during this time. We are all safer and stronger for it.