Celebrating 40 Years of Staying True to our Vision, Values and Purpose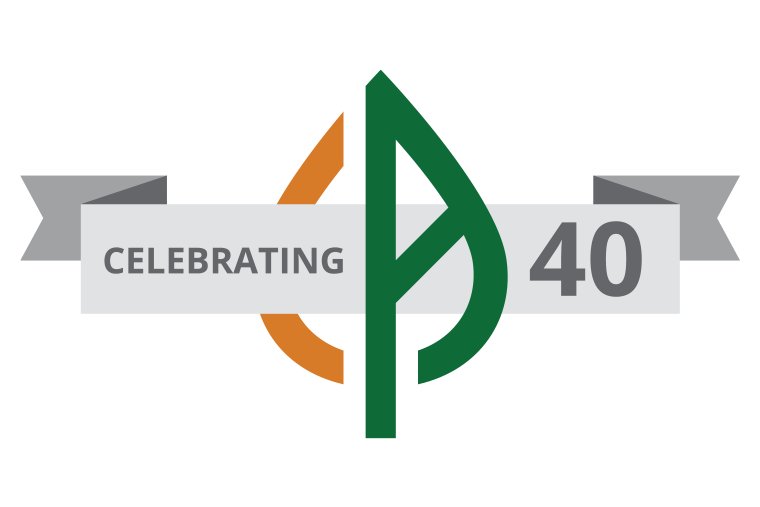 Forty years ago, she was sitting around the kitchen table with the five people who founded Community Alliance, recalls Carole Boye, Chief Executive Officer. "All five were parents of adult children who had a serious mental illness. Each parent spoke of the heartache and frustration they felt as their children faced a revolving door of hospitalization and institutionalization – with seemingly little or no hope of a 'normal' adult life of work, family and independence," Boye explained. Yet, it was these five parents – Don and Dorothy Wilson, Dorothy Woodall, Diana and Serge Schwarz – who spoke of the vision and hope that came with forming a new agency – an agency dedicated to forging an "alliance within our community" for something better for their children and for all who live with a major mental illness.
All involved agreed that Community Alliance would be a pioneer in the field of mental health as they outlined important guiding values, like dignity and respect for those living with mental illness. "Even then, they envisioned an organization that would go beyond traditional psychiatric treatment and medication to focus on the practical aspects of being able to live a meaningful life, including having a safe and decent place to live, supportive relationships, taking personal responsibility and contributing something back to the community." These would become the founding principles of Community Alliance. 40 years later, these founding principles and values remain ingrained in the organization's DNA.
A Powerful History of Making a Positive Impact
"What we've learned and demonstrated over these 40 years is that access to best practice psychiatric care and medications is essential," Boye continued. "But so is addressing a person's physical health needs and social well-being. All come together to support a purposeful life and meaningful roles and contribution to family, friends and community."
"From serving 3 people that first year, to more than 3,200 this past year, our role remains the same," she concluded. "We are proud of the broad and comprehensive array of services and supports that we have built, and even more, of the positive impact we have had – and continue to have – on the lives of those we serve and our community."
Service Milestones
As part of its 40th anniversary celebration, we thought we might share some of the agency's history and major milestones.
1981 – Community Alliance incorporated in Nebraska as the first organization to focus on residential and community support services for adults with mental illness.
1982 – Agency opens first psychiatric day rehabilitation center in Nebraska.
1983 –Vocational services added to expand community employment opportunities.
1986 – National demonstration grant received to develop specialized services for persons with mental illness who are homeless.
1989 – Federal housing loan supports construction of affordable, supportive housing; first of seven federal housing awards received for construction of apartments and group residential facilities.
1992 – All programs earn national accreditation through CARF; agency programs have continuously maintained full accreditation since that time.
1995 – Community Alliance dedicates building at 4001 Leavenworth as its new headquarters.
1997 – Breaking the Silence community-wide educational event kicks off with actress Mariette Hartley as inaugural speaker.
1999 – Former First Lady Rosalyn Carter is featured speaker at 3rd annual Breaking the Silence event.
2001 –Community Alliance receives "Provider of the Year", "Metropolitan Community Development", and "Building a City of Neighbors" awards.
2003 – Family Education Services become formalized.
2006 – Community Alliance expands its day rehabilitation, community support, and housing services.  
2011 – SOAR program, a national best-practices model assisting individuals with the complex application process for Social Security disability, integrated within Community Alliance's array of services.
2012 – Safe Harbor, an innovative peer-run crisis diversion service, offering on-site support for up to 24 hours as well as telephone "warm" line services is established; proves effective in diverting emergency room visits and hospitalizations.
2013 – Community Alliance adds primary health clinic to its service array to help address prevalence of chronic disease and early mortality among people with serious mental illness together with expanding psychiatric and counseling services as part of integrated care model.
2014 – Community Alliance receives the 2014 'Recovery Award', given by the state's Director of Behavioral Health Services to an agency that improves behavioral health in Nebraska and furthers individual recovery.
2016 – New services introduced for adolescents and young adults who are experiencing their first episode of mental illness.
2018 – Agency receives the 2018 Integrity Award, given by the Better Business Bureau to organizations that demonstrate a sustained commitment to ethical business practices and going above and beyond in serving their stakeholders and their community.
2020 – Community Alliance launches partnership with Nebraska Health and Human Services and Public Health Division under federal SAMHSA grant with goal of advancing a replicable model of integrated health service delivery for adults with serious mental illness. Telehealth services, along with other adaptations, introduced across all program areas in response to pandemic.
Help is Within Reach
At Community Alliance, we offer a full range of integrated health services including primary and psychiatric care, mental health and substance use counseling, rehabilitation and employment services, supportive housing, and community, family and peer supports and more.
Resources:
Psychiatric & Counseling Services
Safe Harbor Peer Crisis Services