Seek Your Purpose Every Day: Life as a Licensed Day Rehabilitation Professional at Community Alliance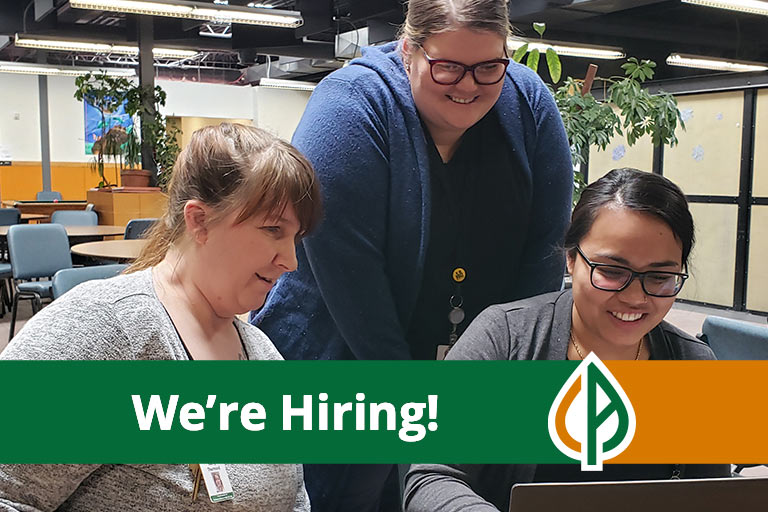 When it comes to careers in the non-profit field, we've found that potential candidates are looking for more than just a job – they are looking for a place to spread their wings, grow their skills, and put down roots.
And while not every job at our integrated health care facility is the same, everyone is important to our clients and our community. Our team members are making a positive impact every day that's felt within the walls of Community Alliance by our staff and clients, as well as in the Omaha community. 
One of the pivotal roles we're hiring for is Licensed Day Rehabilitation Specialist II (PLMHP/LMHP). These individuals are responsible for providing a clinical perspective for the team as well as the provision of direct and collateral services, including group facilitation and individual teaching and coaching, which promote skill development and personal recovery for persons with mental illness and co-occurring mental illness and substance use disorders.
Is this role the right move for your behavioral health career? Let's explore what a day in the life of a Community Alliance employee is like from someone who knows best, Dana Grisham, LIMHP, our Director of Rehabilitation Services.
What it Means to Be a Day Rehabilitation Specialist
Like many behavioral health jobs at Community Alliance, the licensed Day Rehabilitation staff work alongside our entire team to provide clients with educational and care coordination services. They complete mental health comprehensive assessments as well as functional assessments that measure the growth the client is making while in the program. One of the key elements of this position is that the individuals in our day rehabilitation program are enrolled and looking for consistency, support, and human connection.
"The staff members who we hire in this Masters-level position perform functions like leading small groups through psycho-educational programs, meeting one-to-one with individuals and completing authorizations for services. They might be teaching groups about symptom awareness, symptom management, or providing education on substance use disorders. These individuals focus on topics surrounding sobriety, recovery, social skills, boundaries, communication, relationships, daily living skills, and how to navigate the mental health system," said Dana. "There's a big focus on health and wellness and helping individuals learn how to connect to local community resources."
The Community Alliance Day Rehabilitation programs aim to help clients feel they are part of something – they come every day to receive support and social connectedness. Our staff is integral in helping to navigate and facilitate this sense of community. "Our licensed staff is participating in, overseeing, and reviewing treatment plans for each individual in our day rehabilitation program. They are the ones coming in with a solid educational background and knowledge that allows them to help with therapeutic interventions," said Dana.
Along with the client-facing aspects of the role, the licensed Day Rehabilitation staff at Community Alliance have a consultative role with our staff. They are an integral part of the Community Alliance team that conducts comprehensive assessments for people entering our programs.
Is Community Alliance the Right Fit For You?
"Who is right for this position? I like a lot of diversity on our team. We need individuals who are outgoing, individuals who thrive on organization, people who can be flexible to change, and professionals who truly want to help individuals on a deeply personal level," Dana explained. "We are looking for individuals who want to grow their career while gaining valuable experience. If an individual is provisionally licensed, Community Alliance provides the clinical supervision, at no cost, in order for the person to complete their requirements to become fully licensed. We're always growing. The people we serve are always growing, and the staff is always growing. In nearly 35 years, I have never stopped learning. I never once thought, I've got this, I know all I need to know. Every single day I'm challenged with something, and I think that's what helps fuel my passion every day."
As Community Alliance continues to grow, finding the right people for the right positions is key. Are you ready to seek your purpose every day? Apply for the open Licensed Day Rehabilitation Specialist II job today and help us make a difference.
Make a Difference Every Day with Community Alliance
Are you ready to make a difference every day? To feel your positive impact every day? To find your passion every day? Learn more about some of the open positions we are looking to fill with the right candidates:
https://careers.community-alliance.org/careers/
Apply today through our website for available non-profit positions or by calling us at 402.341.5128. If you are looking for more than just a job, please consider applying.