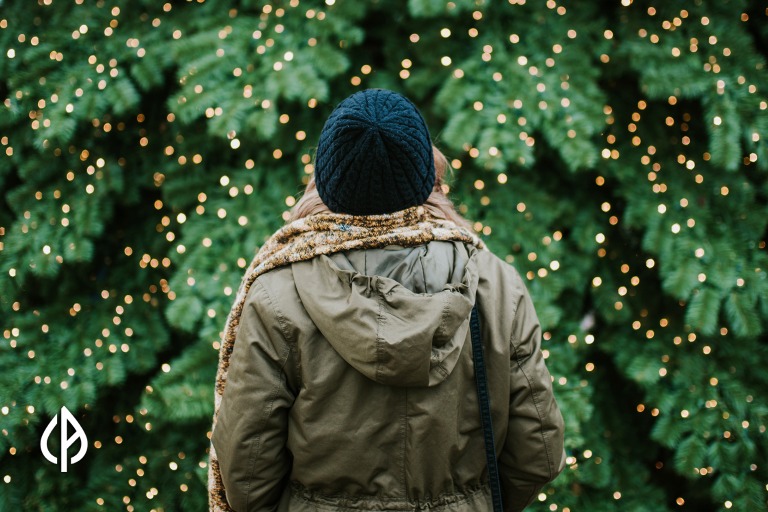 The holiday season is joyous for many, but not everyone. 
Holidays can come with unrealistic expectations and unwelcome assumptions. They can trigger personal and financial stressors. They can bring reminders of family hardship and loss. 
"For some people (the holidays) have never been great," says Jeff Wibel, MSW, LIMHP​​, our Director of Outpatient Services. "There's a lot of pressure around the holidays to be something that very few people actually are." 
If that sounds like you, or someone you care about, Jeff offers a simple but powerful suggestion.   
Find or Create Your Own Tradition
Maybe it's treating yourself to your favorite bakery the Saturday after Thanksgiving. Or inviting a friend for coffee the day after Christmas. Or screening your favorite movie on New Year's Eve. 
The point is to create a holiday alternative that is meaningful and joyful to you. It can be something small and inexpensive.
What's important is that the tradition becomes yours, and that it's something you can look forward to on your own terms. 
A holiday can feel imposing for a variety of reasons, Jeff says. "Making a tradition of coffee cake on the Saturday after does not." 
Know You Are Not Alone
If you struggle with the holidays, it can feel like everyone else is celebrating. The truth is many people are experiencing similar thoughts and challenges. 
"That the holidays can be difficult is important for people to know," Jeff says. "That they're not broken, but that sometimes these seasons are challenging. To reach out and get help and support is important."  
Someone is always available to listen at Community Alliance. Our Warm Line is open at all hours, including over the holidays. Call 402-715-4226 to speak with a peer support specialist, and just start talking. 
If you have a mental health or substance use emergency, dial 988 for the Suicide and Crisis Lifeline.
Related: As Holiday Season Begins, America's Stress Rises, But Less About COVID-19 (APA)