How to Ask for Help With Your Mental Health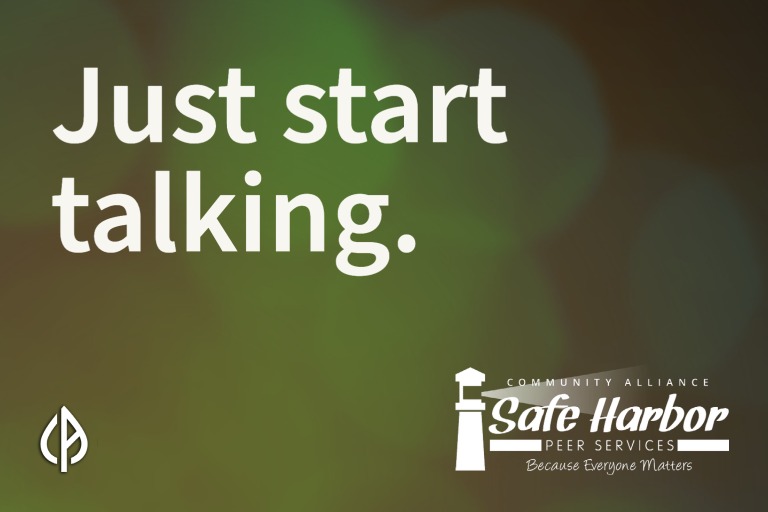 More people than ever report a need for mental health support, and yet more than half of Americans who need services do not receive them. 
At Community Alliance, we are dedicated to making sure people in our area have access to the support they need. We have found, however, that not enough people know how to ask for help, or what to say if they do.
If you have ever wondered how to ask for support, or about the mental health resources available to you and those you care about, this post is for you.
Asking for Help
In the book and guide "You Are Not Alone," National Alliance on Mental Illness (NAMI) Chief Medical Officer Ken Duckworth, M.D., describes a situation millions of Americans find themselves in each year. 
You feel like you need help but aren't sure why or where to turn. It is not an emergency, but it is impacting your ability to manage daily life. And it can take any number of forms.
"It may feel like the need for help is urgent, though you may not know exactly what kind of help is needed, or even what exactly is wrong," he writes.
If this is a new experience for you, an initial evaluation is the first step toward receiving the care you need. Consider a parallel to physical health: If you were experiencing a sharp pain in your leg that was affecting your daily activities, you would want to get evaluated to determine how to feel better. The same holds true for mental health. In fact, if you have a primary care physician, they can often be a good first resource in directing you to a mental health specialist.
At Community Alliance, you can call our main line at 402-341-5128, or contact us online. 
What Do I Say?
Whether this is a new experience for you or not, someone is always available to listen and offer support whenever you need it. Warm Lines, including the one offered through Community Alliance, are staffed by peer specialists who have lived-experience with mental illness and recovery.
There are many ways to start the conversation, says Community Alliance Director of Outpatient Services Jeff Wibel, MSW, LIMHP. It may feel overwhelming, but there is no right or wrong way to ask for help. 
When you reach out, just start talking.
"What are you feeling, what are you experiencing, what do you want? Are you feeling lonely? Are you feeling sad? Are you feeling confused?," Jeff says. "Just start talking." 
Know that the specialist across from you — whether in person, on the phone, texting or chatting — is there to listen and support you.
"The risk of not being vulnerable is also high," Jeff says. "Not reaching out. Not getting the help you deserve." 
You can feel better.
In Case of Emergency
It is important to recognize that an emergency situation requires an appropriate response. An emergency situation is one in which a person's safety is at risk. 
If you are experiencing a mental health emergency, go to the nearest hospital ER, or call 911. You can also call or text 988 for the Suicide and Crisis Lifeline at any time, or chat online. 
Additional Resources