Staff Spotlight: Dr. Angelo Zieno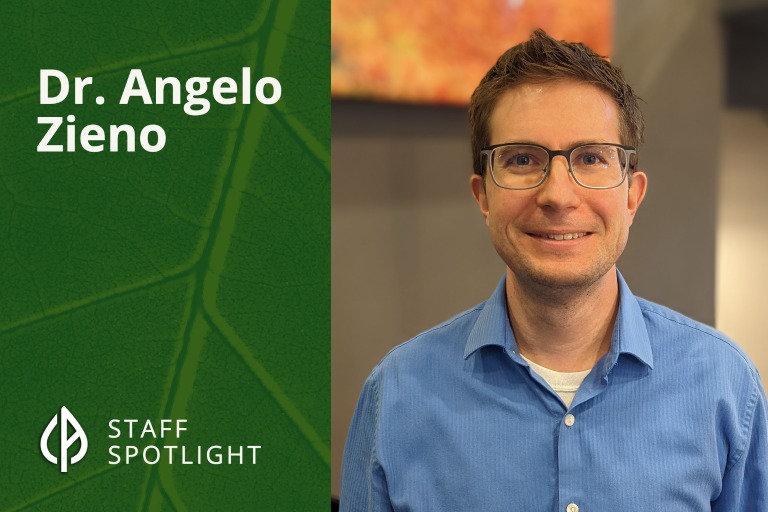 Community Alliance is pleased to welcome Dr. Angelo Zieno, D.O., M.S., to our growing team of dedicated healthcare professionals. Dr. Zieno brings more than a decade of experience in psychiatric services and substance use treatment, including his leadership role as Chief of Psychiatry for the Department of Veterans Affairs Nebraska-Western Iowa Health Care System. At Community Alliance, Dr. Zieno serves as a leader on our Assertive Community Treatment team and Director of Residency programming. 
He received an undergraduate degree in psychology from the University of Nebraska Omaha and masters in counseling from Bellevue University before earning a doctorate in osteopathic medicine from Kansas City University of Medicine & Biosciences. Dr. Zieno completed his post-graduate training through the Creighton/UNMC Psychiatric Residency program. 
Raised in Omaha from the age of 10, he is married and father to three daughters. Recently he shared his thoughts on why he's excited to join Community Alliance — as well as a proud achievement from his life even those close to him might not know about.  
What attracted you to work at Community Alliance?
I was looking for a place where we have a managed, multi-disciplinary team, all working together to try to better our clients' lives. Not just medication, but also trying to improve other aspects (of their lives). Is their housing stable? Are they working toward goals, like part time work? Are there issues with family? Are there other barriers, where they're kind of stuck and not doing well? What can we do to support them in their path to wellness?
Why is that integrated approach to care important to you?
A lot of care is often fractionated. If you are a client that is not married to one particular (hospital) system, you can kind of get bounced around. Community Alliance offers holistic care, and I like how it's its own entity. You have the stability of an established practice, with good rapport with the community, but also small enough that I can talk to the CEO or the COO and we can troubleshoot problems. It's a nice in-between size. We can do what we feel is best for the client.
How do you describe Community Alliance to someone who doesn't know what we offer?
I describe it as a community behavioral health program that's involved with all aspects of care, from primary care to pharmacy to mental health to vocational services to day-program services, if that's needed. It's a neat, wraparound service entity that's available for people that have mental health needs.
Construction of our new program headquarters is under way. What are you excited about?
I'm excited to have us all together under one roof so we can continue the integration overall. For example, Safe Harbor was a service I learned about working here. That's a wonderful program, and it will be nice to have us all under one roof. I'm also excited about the expanded room, so we can see more people. So that's exciting, having space to grow and further serve the community.
What would you like people to know about Community Alliance?
I would like them to know we have integrated care. We have primary care that works with mental health care. I think because Community Alliance is not attached to a big hospital or entity, it's kind of the best kept secret of clinics.
What is something people might be surprised to learn about you?
I enjoy singing. I sing for our local church. And I've written a children's book, "The Adventures of Simon Spleen." It's aimed at about fifth, sixth grade (readers). I had written it in college and kind of shelved it, and then my daughter was really into it, and she drew some pictures. So I put some of her pictures in there. It was a neat project to work on together with her.