How training those who have overcome mental health challenges can help more people recover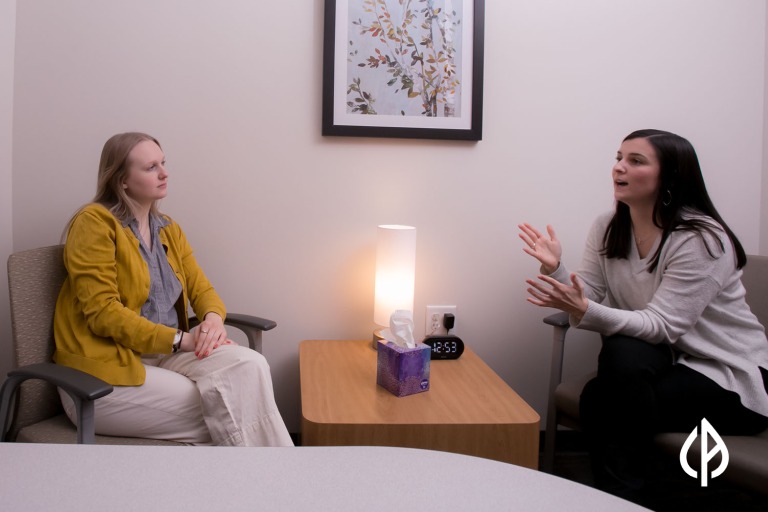 For people experiencing a mental health challenge, the support of those who have navigated their own mental health challenges is crucial to a successful, sustained recovery. That's why we train peer support specialists and have more than 20 of these specialists on staff.
Peer support specialists are individuals who have personal experience with mental health and/or substance use challenges. They have traveled the road to recovery and are there to listen, provide hands-on support and offer practical coping strategies.
There is significant interest and demand for the training, which is held four times a year. In the past decade, Community Alliance has trained between 450 and 500 peer support specialists. Participants spend 40 hours in the classroom and complete 20 hours of outside homework.
"The essential component of being a peer specialist is you have experienced mental health challenges: You have gone through the treatments, you have achieved personal recovery, and you are maintaining it," said Jai Sookram, program manager for Family Education and Peer Support Services. "Peer support specialists learn what to disclose and how to use their stories to encourage and motivate an individual to find their own recovery stories."
Participants in the training program work to meet three objectives: Understand how they achieved their own personal recovery and how they've maintained it; understand how to explain their recovery story to help others achieve recovery; and become comfortable and confident in doing so.
Upon completion of the training, participants receive a certificate to take to the State Office of Consumer Affairs and DHHS, where they will take an official certification test. After passing the test, they are eligible for employment as a certified peer specialist in Nebraska.
"Peer support specialists at Community Alliance provide motivation and encouragement to allow their peers to experience — this is a very big word — hope," Sookram said. "We define hope as the belief that things can change. This belief is very empowering, and it is supported by an empathetic individual who has been there."
Peer support specialists also operate Community Alliance's Warm Line, a 24/7 phone line at 402-715-4226 that people can call to talk through a crisis or stressful situation. The line receives an average of 800 calls a month, and of those calls, about 60 people per month receive additional support beyond what a phone call provides. About 98% of people who have received peer support services say it prevented an emergency room visit or hospitalization.
To learn more about peer support specialist training, email info@commall.org.