Living Well Self-Management Programs: Take Control, Be Accountable and Live Your Life Well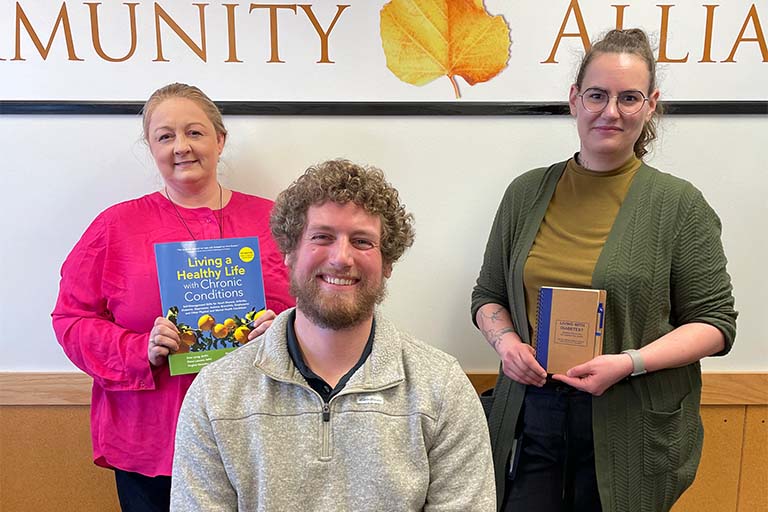 Community Alliance is known for taking a person-centered approach to care. We understand that looking at the whole person – their life circumstances, values and health care preferences – is all part of our philosophy for best serving our clients. Internally, we are continually striving towards offering person-centered care through all of our programs and services, and our Living Well program is no different.
What the Living Well Program Has to Offer
Living Well is an evidence-based program developed with Stanford University and the Self-Management Resource Center that aligns seamlessly with our approach to whole-person health. The Living Well program at Community Alliance is coordinated by Steihl Reeves who has been a Day Rehabilitation Specialist for over a year, and creates a supportive and collaborative community for all participants. Community Alliance currently has six staff members, Mary Ahern, Olivia Coulter, Tori Edris, Wendy Goering-Jensen, Kendra Jones-DeVol and Steihl Reeves, specifically trained to teach the Living Well program.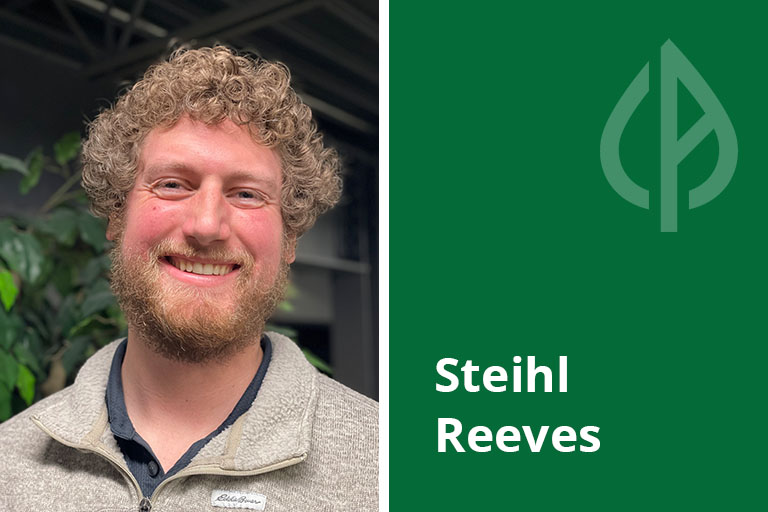 Living Well is used to supplement the services in our Day Rehabilitation and other programs and provides clients with additional knowledge and tools to help them work towards recovery and living well. The suite of programs consists of two different self-management workshops, including:
Chronic Disease – Intended for adults with an ongoing physical and/or mental health condition, and for caregivers to learn action planning skills for managing health. Topics covered in this 6-week module include communication, healthy eating, physical activity, medication management and more. A few examples of chronic diseases are high blood pressure, high cholesterol and arthritis.
Diabetes – Designed for adults diagnosed with diabetes and their caregivers. This 6-week series covers topics related to identifying and managing symptoms, creating an action plan, managing medication, preventing low blood sugar and more.
Each workshop is broken up into two-hour classes that meet once a week for six weeks. The goal is to make the Living Well program accessible to all of our clients regardless of other services in which they may be participating. All of the Living Well workshops are free to Community Alliance clients and are available at both our Jones and Leavenworth program locations in Omaha.
In collaboration with the Nebraska Public Health Division, Community Alliance has access to a wide range of resources and expertise including a comprehensive workbook that goes into detail about dealing with chronic disorders and developing actionable strategies that work on an individual level. From learning how to adjust your diet, to eating more thoughtfully, to learning how to track macro and micronutrients and understand how they impact your overall health, the workbooks are the gateway to success for our Living Well participants.
Our goal with this series of classes is to empower participants to use the foundation they build within the six weeks of Living Well to seek out and utilize more information and tools to manage their chronic conditions.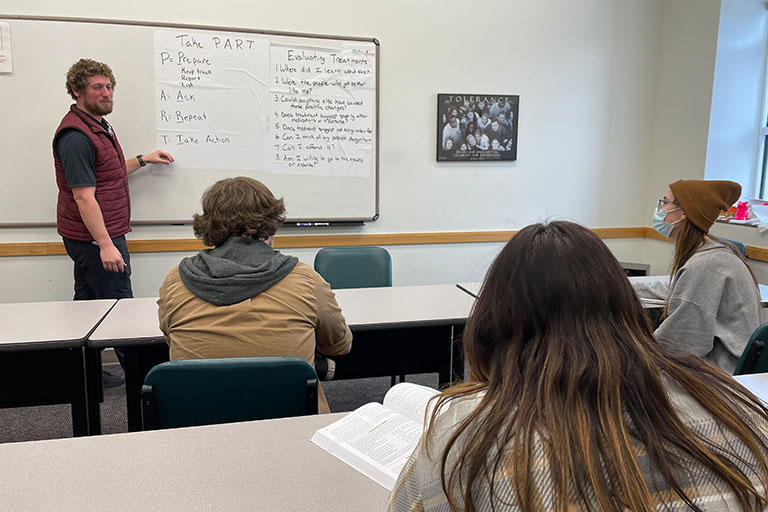 Why Chronic Disease Self-Management Programs are Vital
"Through Living Well, participants learn to take large health goals that can seem like insurmountable mountains to climb and learn how to break them down into actionable little pieces that can be improved upon each day," said Steihl Reeves.
This program is vital to individuals with chronic conditions because it puts them in a community-like setting with individuals who can share in their journey. Each class is set up as an interactive discussion between instructors and the people involved, and a lot of it is shaped by individual experience. The Living Well program uses evidence-based tools to help bring thoughts, feelings and emotions to the surface so that they can be broken down in a way that's understandable and manageable.
These interactive workshops offer individuals the opportunity to talk openly about their chronic conditions in a way that isn't always accepted in everyday life. It takes people out of their feelings of isolation and loneliness and puts them into a setting with people who can truly relate to what they are feeling. It becomes about more than just holding themselves accountable for managing their health; but instead becomes a group effort through the support and encouragement of those going through the program with them.
One of the biggest takeaways for participants of the Living Well program is how to implement action plans and set goals in their day-to-day life to continue managing their chronic disease while focusing on other areas of their whole-person wellness journey. Each person sets personal goals week by week and reports back to the group on the progress they have made or if they are struggling to accomplish the goal. Encouragement and support is readily available from instructors and members of the group.
To learn more about the Living Well program at Community Alliance, contact us at 402.341.5128 or visit our website for additional programs and services that might be of interest to you.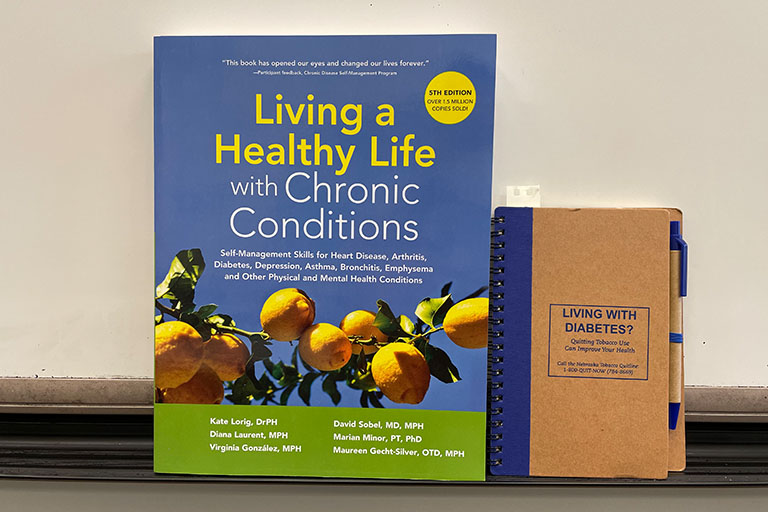 We're Committed to Positive Outcomes
At Community Alliance, we offer a full range of integrated health services including psychiatric care, mental health and substance use counseling, primary health care, rehabilitation and employment services, family and peer support, and more.