Join us for the third annual Bike with Mike fundraiser on June 10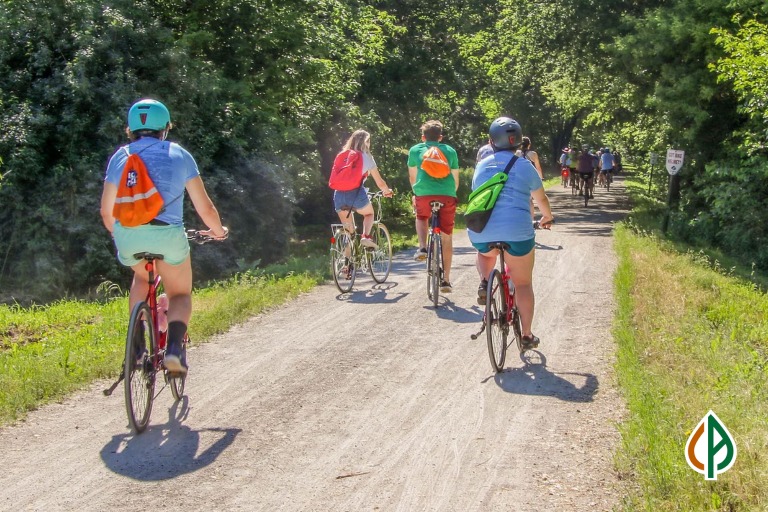 The annual Bike with Mike event is coming up soon on Saturday, June 10! Proceeds generated from Bike with Mike are designated to support Community Alliance and our integrated outpatient services. 
This one-day event was born out of the Kutilek family's desire to heal and help after losing their son and brother, Mike, to suicide in May 2020 following his progressively declining mental health due to schizophrenia. 
Reflecting one of Mike's favorite summer activities, Bike with Mike is a 10-mile (20-mile round trip) "taco ride" along the Wabash Trace Nature Trail. The ride starts at Lewis Central Middle School in Council Bluffs and offers tacos and a short program at the halfway point, Tobey Jack's restaurant in Mineola, Iowa. Non-bikers are welcome to join at the restaurant. 
Click here to donate or register by Friday, June 9. Tickets include the trail fee, a t-shirt, lunch and a swag bag. 
While the purpose of this event is to bring awareness to mental health, this is also a great time to be in good company with your own family and friends — everyone is welcome.
Why we Bike with Mike
Having dealt firsthand with the frustrations of limited access to potentially life-saving resources and knowledge, Mike's family decided to take action by creating the Bike with Mike event. When the Kutilek family learned about everything Community Alliance offers to the Omaha community, they knew it was a good fit for their fundraising efforts. 
"The Kutilek family is being very courageous to bring their story forward to share with the community to make a difference for other families," said Aileen Brady, chief operating officer of Community Alliance. "We know it's not easy for families to share so publicly, but we're grateful for that and for them to have chosen Community Alliance to be a vehicle to help others."
By raising awareness and funds for Community Alliance, Bike with Mike helps us carry out our mission of providing valuable mental health resources to the greater Omaha community. We're especially grateful for the partnership this year as we continue to build our new Center for Mental Health, which will expand our capacity so that every individual, wherever they are in their mental health journey, has a path to recovery. 
We hope to see you at the third annual event!
Read more about Bike with Mike in the May/June 2023 issue of metroMAGAZINE. View the digital version of the issue here and watch an interview with Steve Kutilek below.