Growing Stronger as a Community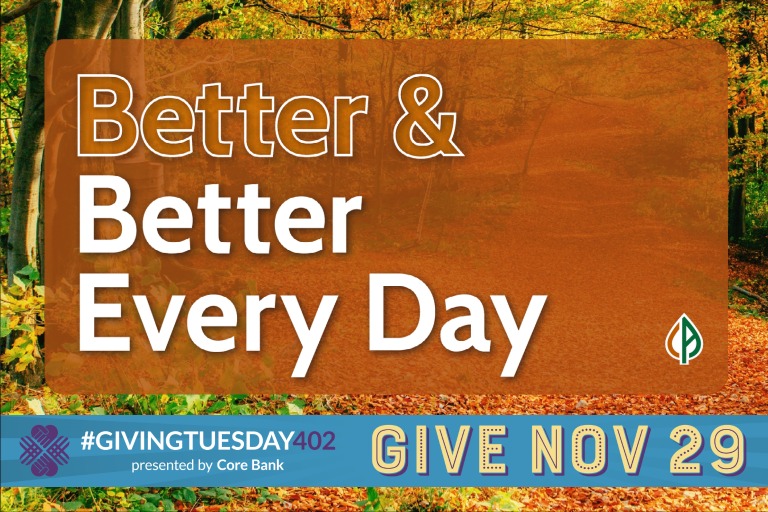 At Community Alliance, we believe in the power of interconnectedness. 
What do we mean by that?
When someone has the courage to ask for help with their mental health, and we help them get better and better, our entire community benefits.
When one of our staff members achieves a goal by getting better and better at their job, the individuals we serve benefit.
When someone contributes to Community Alliance, they're helping us get better and better.
You can be a part of this. Every gift matters deeply to us. Every donation supports the integrated, mental health and wellness services we provide.
As we approach the end of 2022, here are some ways to support the work we're doing at Community Alliance:
Giving Tuesday:

Please consider Community Alliance this Giving Tuesday (November 29). Visit

ShareOmaha.org

to make or schedule a gift today. A donation or wish-list item of any amount means so much.

Year-End Donation:

Help us round out 2022 and head into a transformational year for Community Alliance with a year-end contribution.

Donate online

or send your contribution to Community Alliance, Attn: Donations, 4001 Leavenworth Street, Omaha, NE 68105.

Community Alliance Wish List

:

By purchasing any of the items on our

Amazon Wish List

, you're helping those we serve as they settle into new circumstances.

In-Kind Gifts:

We gladly accept materials that can be used by the individuals and families we serve. Learn more about the items we can use

here

.

Help Tell Our Story:

Share this post. Tell someone you know about Community Alliance. Start a conversation about mental health care. Let the people in your life know that Community Alliance is here for them.
Every community is a collection of individuals, and within every individual is the potential to be the best version of themself. 
Meeting needs at that individual level is how our entire community grows stronger. It takes work. It takes support. It is incremental and with each step, we as individuals, as an organization, as a community, can get better and better, every day. 
That's the power of interconnectedness.