Building a Culture That's Smarter About Mental Health and Suicide Prevention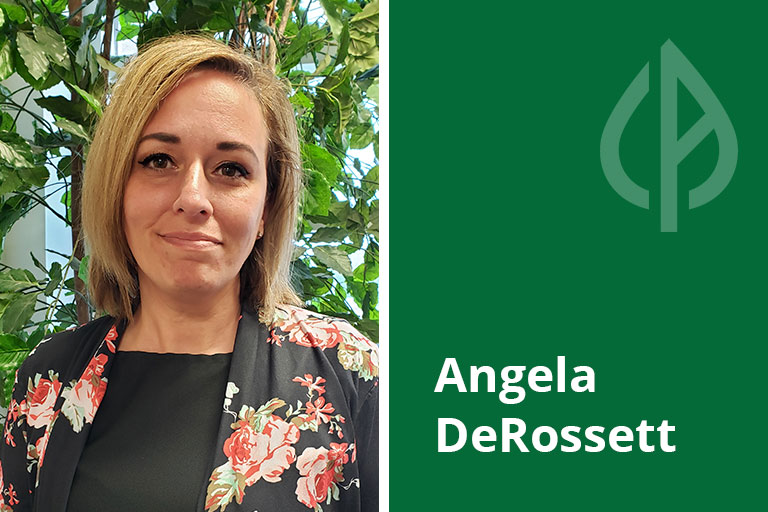 How we talk about suicide matters. With someone dying from suicide every 40 seconds, this issue can't be ignored and isn't going away.
COVID-19 has impacted all of us and brought mental health issues to the forefront in a way that no one could have predicted. More than ever, Community Alliance is committed to being part of the solution by helping people gain the knowledge and education they need to support vulnerable adults, students and staff members.
Beneficial Hands-On Training Through a Suicide Prevention Grant
Under the leadership of Angela DeRossett and with the support of a SAMHSA Suicide Prevention Grant, our team at Community Alliance is dedicating more time and resources to providing beneficial suicide prevention training. The primary focus is to help individuals identify the signs of suicidal ideation and develop actionable tactics to approach people contemplating suicide. Our goal is to train 600 willing individuals on suicide prevention and de-escalation within a 16-month period, and we are currently on track to surpass that goal. Community Alliance utilizes the evidence-based trainings of the American Foundation for Suicide Prevention in partnership with the Nebraska Chapter.
"I can help be part of the solution, and that is what gets me up out of bed every day. To go to work at Community Alliance and help as part of this team and watch the amazing things that are happening because the grant is available is such a great honor," Angela explained.
Some of the individuals Angela and the team at Community Alliance are targeting suicide prevention training towards include:
High schools and colleges
Staff working in homeless shelters and clients
Church organizations
Primary care facilities
LGBTQ community organizations
Senior centers and the seniors they serve
Outreach facilities
Mental health services
And more
Since most people who die by suicide have an underlying mental health condition (undiagnosed or diagnosed) contributing to their death, it is a natural fit for Community Alliance to help spread awareness and education throughout the greater Omaha community. An additional component of the grant is in providing therapy services for persons experiencing suicidality. Our Integrated Health Care model allows us to provide individualized, whole-person care and social support. Angela elaborated on this, saying, "Community Alliance does well in reaching all demographics, all income levels, with a priority on those who are low income. Our care coordinators are good at helping people identify those issues in their lives that need help. If they need Social Security, if they need an ID card, if they need a phone, if they need help looking for housing, there are people that identify those issues and can say, okay, this program of Community Alliance would be great for you to get your needs met."
As Project Manager, Angela coordinates use of grant resources to provide free evidence-based training using SafeSide and American Foundation for Suicide Prevention materials to help people understand the pillars of suicide prevention. Our community education staff is providing several trainings virtually and in person, including the SafeSide training for the North Omaha Area Health Clinic (NOAH). "In just five (5) one-hour sessions, we can educate and engage individuals within the community to feel the same passion we do for suicide prevention and mental health awareness," Dr. Linda Smith, Director of Health at the NOAH Clinic stated. "The expertise and very staff-friendly presentation enhanced our knowledge and skills which will enable our team to better serve our diverse patients."
By educating key individuals on identifying suicide warning signs, developing tactics to reach out effectively, and learning the best ways to communicate the importance of seeking help, they can build the confidence necessary to deal with suicidality and mental health head-on.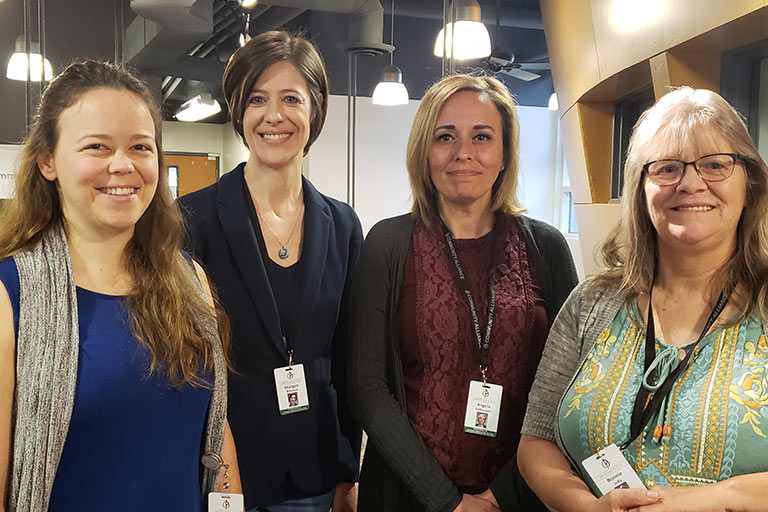 Expanding Collaborations to Better Serve the Community
There are often warning signs of suicide even though these signs may not be initially recognized. By teaching our community how to identify these signs and proactively reach out to individuals experiencing suicidality, we hope to create a smarter culture about mental health and suicide prevention.
Along with the training element of the Suicide Prevention Grant, Community Alliance has also been privileged to expand collaborations within our community and provide more diverse treatment services for individuals experiencing suicidality.
Community Alliance provides specialized treatment services for persons experiencing suicidality, along with another partner agency – Heartland Family Service – whose focus with this grant is to support people experiencing suicidality and domestic violence.
"Heartland Family Service is a behavioral health organization that also serves domestic violence survivors and trauma victims and their children. We are excited about the partnership because there's a need for targeted assistance for domestic violence survivors. We are working with Heartland Family Service to build that side of our community outreach," said Angela.
If your company, organization, school, or group would be interested in learning more about the Suicide Prevention Initiative or the free evidence-based training offered through Community Alliance, please contact Angela DeRossett at aderossett@commall.org.

Suicide Prevention Resources
National Suicide Prevention Lifeline
988 Suicide and Crisis Lifeline
Hours: Available 24 hours. Languages: English, Spanish. 
Dial: 988 or SMS: 988
Website: https://988lifeline.org/
Crisis Text Line
Text TALK to 741741 to text with a trained counselor for free

RAINN
National Sexual Assault Hotline
Lifeline: 1-800-656-4673
Chat Via Hotline: https://www.rainn.org/

The Trevor Project
Trevor Lifeline: 1-866-488-7386
Trevor Text: Text TREVOR to 678678
Trevor Chat: https://www.thetrevorproject.org/get-help/
The services described here are supported, in part, by grant funding received through the U.S. Substance Abuse and Mental Health Service Administration (SAMHSA), COVID-19 Emergency Response for Suicide Prevention.
Help is Within Reach
Community Alliance offers a full range of integrated health care services including primary and psychiatric care, mental health and substance use counseling, rehabilitation and employment services, supportive housing, community, family and peer support, and more.