Local Agency First in Omaha to Seek Certification for Innovative Mental Health Care Model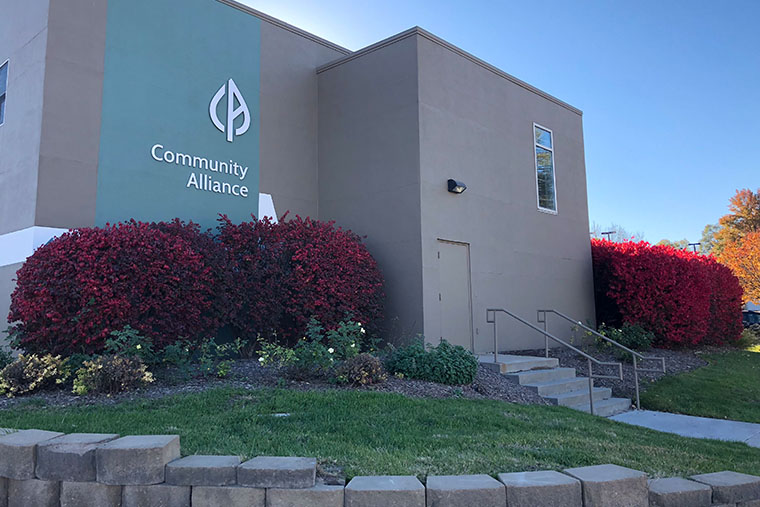 A grant from the federal Substance Abuse and Mental Health Services Administration has been awarded to Community Alliance to support implementation of a best-practice care model designed to increase access and improve coordination of mental health services across the lifespan.
OMAHA, NE: Community Alliance has been awarded a grant that will support the organization's efforts to be recognized as a Certified Community Behavioral Health Center (CCBHC) by the end of this calendar year. The first agency in Omaha and only the third in Nebraska to seek this designation, the organization aspires to transform the delivery of mental health care in Omaha by utilizing an evidence-based approach for coordination of care across the lifespan.
According to the National Council for Mental Wellbeing, these highly-specialized centers represent the first significant change in approach to mental health care delivery in decades. Built on robust national standards of care, CCBHCs are at the forefront of expanding access to care and improving outcomes for those with mental illness and substance use challenges. States with established CCBHCs have seen a high return on the investment- both in terms of superior client outcomes and in total costs. The model has also shown promise in reducing costly hospitalizations and emergency room visits, while decreasing the burden on other agencies less equipped to treat someone experiencing a mental health crisis.
At its core, the CCBHC model is focused on treating the whole person- integrating mental health care with other essential services and best-practice approaches to treatment. This is all accomplished in a "one stop shop" environment designed to help both clients and their families with recovery.
Community Alliance adopted a framework of integrated care that is supported by four pillars- mental health, physical health, social wellbeing, and contribution and purpose. The agency has a primary health clinic embedded within their facility that serves as a medical home for the clients they treat. This important next step towards becoming a CCBHC will capitalize on the depth of knowledge and experience the organization already has, and pair it with evidence-based national standards of excellence.
"This is truly incredible news for us- and even more so for Omaha and our region. We've been serving this community for forty years, and achieving this designation will mean we can move forward into the future knowing we are at the leading-edge of mental health care" said Carole Boye, chief executive officer of Community Alliance. "These funds will help us write the next chapter of caring for this community's mental health in the way the evidence tells us is best- it is very exciting".
To demonstrate a commitment to hiring the best and brightest talent to help move the organization forward into this next chapter, Community Alliance has recently revamped its compensation and benefits package for employees. Wages have been adjusted to align with the current market, and the organization has added tuition reimbursement and paid professional licensing fees to its comprehensive benefits package. Additionally, the organization is offering hiring bonuses to new hires.
"We are thrilled to be able to offer our dedicated employees more competitive wages and also some new benefits," said Boye. "We need the community's help to spread the word. We want to attract qualified candidates who are eager to be part of this innovative center of excellence- and we truly believe the model will offer valuable experience to both seasoned and new graduate mental health professionals."
Community Alliance is actively seeking multiple new staff who have experience working with both adults and youth. Licensed healthcare providers, advanced practice psychiatric nurses, licensed and provisionally licensed therapists, those who are dually credentialed in mental health and substance use, bachelor's prepared rehabilitation specialists, and case managers are in high need. The organization also needs professionals at all levels to fill spots in various agency and community-based programs.
"We know prospective employees have a lot of options- especially in healthcare. We want to be seen as an employer of choice in the mental health space" said Aileen Brady, chief operating officer. "If you're interested in being part of meaningful change and helping transform the way we care for individuals experiencing mental illness or substance use disorders- we want to hear from you." Brady encourages interested persons to contact Community Alliance to discuss opportunities.
There are currently 340 established CCBHCs in forty states- including two in Lincoln, Nebraska. For more information, you can go to www.thenationalcouncil.org and visit the "CCBHC Success Center" tab.
Community Alliance is a 501 (c) 3 nonprofit mental health agency founded in 1981 and serving clients across the lifespan. The organization provides an array of mental health and support services for both individuals and families. You can learn more at www.community-alliance.org.