Presidential Historian and Pulitzer Prize-Winning author Doris Kearns Goodwin announced as 2023 Breaking the Silence speaker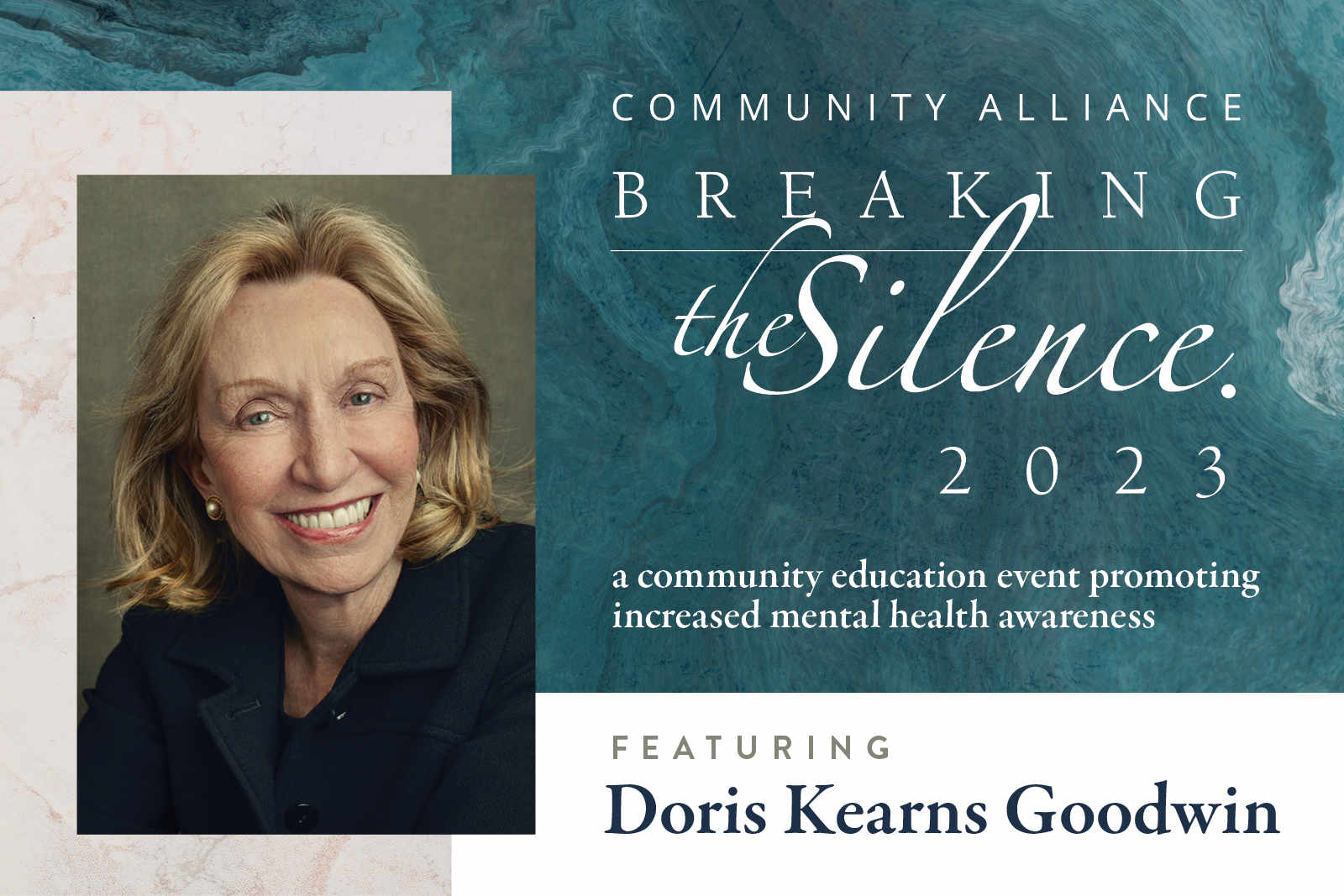 People with mental illness enrich our lives. This has been the message conveyed at Breaking the Silence for years, with acclaimed authors, athletes, singers, actors and others joining us to share their stories. 
On October 5, 2023, at the Holland Performing Arts Center, Presidential Historian and Pulitzer Prize-Winning Author Doris Kearns Goodwin will share how the mental health struggles faced by some of our most consequential presidents affected their leadership.
Goodwin's latest book, "Leadership In Turbulent Times" — focusing on Presidents Abraham Lincoln, Theodore Roosevelt, Franklin Roosevelt and Lyndon Baines Johnson — was an instant bestseller and published to critical acclaim.
Goodwin was awarded the Pulitzer Prize for "No Ordinary Time: Franklin and Eleanor Roosevelt: The Home Front in World War II." Her book "The Fitzgeralds and the Kennedys" was adapted into an award-winning, five-part television miniseries, and "Team of Rivals: The Political Genius of Abraham Lincoln," which further addressed Abraham Lincoln's struggle with depression, inspired Steven Spielberg's film "Lincoln." "Team of Rivals" is often cited as an inspiration for business and political leaders, including President Barack Obama, and was awarded the prestigious Lincoln Prize and the inaugural Book Prize for American History. 
Well known for her appearances and commentary on television, Goodwin is frequently seen in documentaries, including Ken Burns' "The History of Baseball" and "The Roosevelts: An Intimate History," and shows including "Meet The Press" and "The Late Show with Stephen Colbert." 
Now in its 27th year, Breaking the Silence is one of the largest educational efforts of its kind in Nebraska and the Midwest. We hope you'll save the date and join us on October 5 for this year's inspiring conversation with Doris Kearns Goodwin.
Learn more about the event, sponsorship opportunities and tickets.