One Family's Loss Becomes an Opportunity To Fight Stigma, Spread Awareness and Grow Support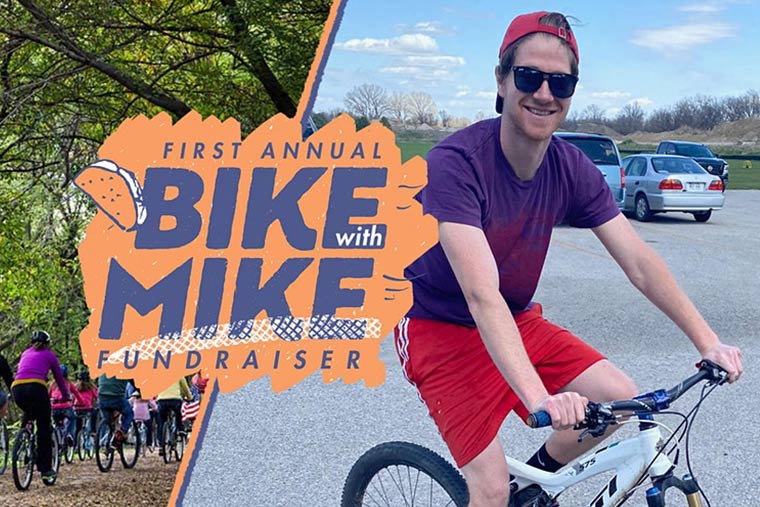 When Mike Kutilek began experiencing symptoms of depression and anxiety, it was a surprise. After all, he had been a stellar student and a driven entrepreneur – always starting little businesses. And when his family started noticing changes in his behavior and brought these changes to his attention, he rejected what they had to say. Meanwhile, the symptoms and behavior escalated. "There are some great psychiatrists and facilities, and we got him hooked up with the best psychiatrist, the best facilities," Mike's dad, Steve explained. "But the medicine they gave him for his schizophrenia didn't faze him. His psychosis continued to get worse."
Mike was already going down a progressive slope of schizophrenia. "Really, the only chance he would have had is if somebody could have put him in a hospitalization situation for 60 to 90 days," Steve added. "And if the hospital could have had the time to try different types of medication, which simply isn't a reality anywhere." It was too late for Mike. In May of last year, he took his life.
From Tragedy to Testimony
For most families, it's difficult to be open and honest about their loved one who has a mental illness. And when this kind of tragedy happens, it feels like it would be easier to sweep it under the rug than face the stigma. "We were very forthright. In fact, we shared with all of our family and friends, what was going on before Mike died and then at his funeral services," Steve offered.
But the willingness to share didn't stop there. "We were heartbroken, we were devastated, but we really were determined – not only to educate the patient and the families of that patient – but also provide education and awareness, so a first episode of psychosis is more easily recognized…versus waiting until there's a crisis and it's too late," Steve explained.
Riding to Raise Awareness
"We're very well connected in this community. We have a lot of resources and we were just very determined to do something," Steve explained. "So, one of the things that we also decided early on was that we were going to somehow think of a way where we could use what everyone loved about Mike and his personality and keep his memory going and honor him, but at the same time do something good for the community," Steve offered. He went on to explain that Mike was passionate about riding his bike – whether it was mountain biking or a leisurely ride on trails in Omaha with his buddies. In fact, he learned to ride at only three years old. Mike especially loved the popular Wabash Trace "Taco Ride," on Thursday nights, with friends and family. This is how the idea of Bike with Mike was born.
Supporting Community Alliance
Beyond simply raising awareness for a very important cause, the Kutilek family wanted to raise awareness about the vital resources and support systems that can actively intervene in situations much like Mike had been facing. In their research, the Kutileks were introduced to Community Alliance and all of their mental health programs, services and resources. "When our son was released from his 10-day stint in the hospital – which should have been two months – there was a three-week gap between the day he was released from the hospital and when he was able to start seeing counselors and therapists at the Nebraska Medical Center," Steve detailed. "And that's precious time that just cannot go past. Never once did anyone mention or suggest Community Alliance. I mean, we were so frustrated as parents, and everyone knew we were frustrated. Had we known about Community Alliance, that could have been a stopover point. I don't know if any of that would have saved Mike, but it certainly could have been a potential stop gap for him in his condition."
Making a Positive Impact
The Kutilek family wants to assure other families are made aware of the services that could have helped Mike. "We learned that its best to get help early before it's a crisis so you may not have to go to the hospital. At Community Alliance, you can go to an outpatient clinic where the patient and the family can have a conversation with a counselor about the change in behavior before it becomes a crisis," Steve added. The Kutilek family ultimately chose Community Alliance as the beneficiary of the Bike with Mike fundraising proceeds because they recognized the significant impact the organization had made for families, just like their own, who had struggled with a loved one with mental illness.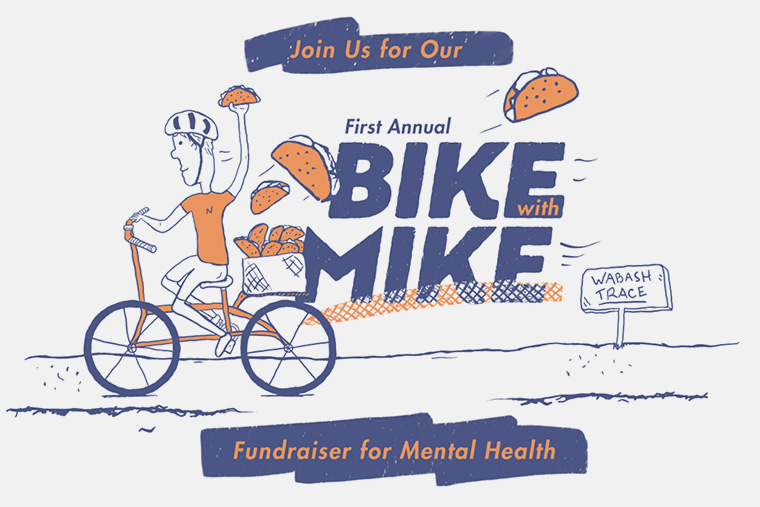 WHAT: Bike with Mike
The ride is about 10 miles each way. Walkers can drive to Minneola and walk as much of the trail as they please.
All proceeds will directly support the integrated community mental health services provided by Community Alliance. This event will take place outdoors and applicable COVID-19 precautions will be followed.
When: Saturday, June 5, 2021
Check-In & Start: 9-10am
Lewis Central Jr. High in Council Bluffs, Iowa
Tacos & Program: 12:00 Noon (at the halfway point)
Tobey Jack's Steakhouse in Mineola, Iowa
Help is Within Reach
Community Alliance offers a full range of integrated health services including primary and psychiatric care, mental health and substance use counseling, rehabilitation and employment services, supportive housing, community, family and peer supports, and more.
RESOURCES:
Psychiatric & Counseling Services
Safe Harbor Peer Crisis Services