Life with Mental Illness: One Family's Story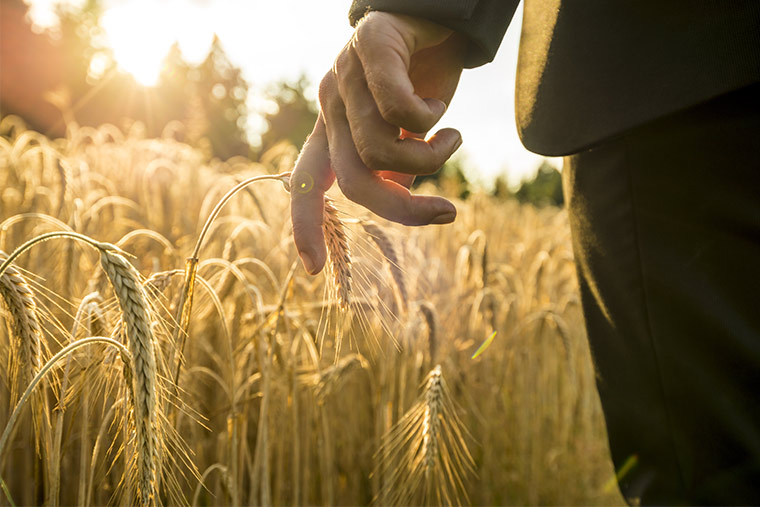 No one is immune to the impact of a mental health disorder
Mental illness is a disease that affects the whole family. And family caregivers are not immune to the impact the disease has on them as they strive to provide care for loved ones. The stress and isolation can be overwhelming. A NAMI study reveals that 8.4 million Americans care for an adult with an emotional or mental health issue and most caregivers are parents caring for an adult child. Most are between the ages of 45 and 64.
The most common conditions that require care include:
bipolar disorder (25%)
schizophrenia (25%)
depression (22%),
anxiety (11%)
A daughter struck with a major illness
"In September of 2012, our daughter had her first episode of psychosis," Richard began. "It was an extremely traumatic experience for our entire family. If I went into all the details of the story, it would take too long. But the net of it is this occurred when she was out of state, so my wife and I drove 14 hours to get her."
Two weeks later, we were still trying to get our daughter stabilized enough to bring her home. "We had no experience with serious mental illness in our family, so it was all a mystery to us," Richard explained "We thought, what did she do to herself? Was she taking drugs? Was she abusing alcohol?"
What they believed was a substance use disorder was mental illness
But when the drug tests came back, there was nothing there. This left Richard and his wife thoroughly confused. "That's kind of where our journey started. It took us two weeks to put the pieces together enough so we could get her home. We had to take her right to a hospital. It wasn't easy to get her admitted. She was there for two weeks and then discharged with medication.
The fact of the matter is, what we've learned from Community Alliance is that medication is not an exact science, nor is it enough for someone to stay stable and in recovery. Our daughter had terrible side effects from the medicine. She gained about 150 pounds. Here is this beautiful little co-ed and she gained 150 pounds and she lost all hope that she had about getting through school," Richard recalled. "We were just grasping at straws. Then a friend of mine suggested Community Alliance might be able to help us."
You are not alone
Richard and his wife went to a family meeting at Community Alliance and met Jai Sookram, manager of the agency's family education and peer support services. After that first meeting, Dr. Jai as family members call him (Sookram holds a Ph.D. in psychology) invited them to a three-hour class he was starting that Friday evening. "We arrived and there were about 24 or 25 people in the class. We received a three-ring binder that was about two inches thick. I remember saying to my wife, 'How in the heck will we go through this two-inch binder in three hours,'" Richard recounted. "Well, we found out rather quickly that it was actually three hours, every Friday, for 12 whole weeks. But frankly, after we got through that first class, we couldn't wait to get to the next one."
Richard explained that they realized pretty quickly that they were not alone, "You're in a room with other people, from all walks of life, who are experiencing a lot of the same challenges you are. The education is just invaluable. I mean, without it, you have no chance of getting your loved one into recovery or for that matter, being any kind of an effective caregiver, at least in my opinion."
What it's like today
"Our daughter is doing quite well right now. She has had her setbacks, but one of the things that happens with the Family-to-Family program and what's happened as a result of going to Community Alliance and going to the class, is I understand the medications, what's going on with them, what works, what doesn't work, what we've tried, what's going to give us the best chance of keeping her from having an episode and how to maintain hope."
Today, Richard and his wife and daughter have had a long-standing relationship with Dr. Jai and Community Alliance. Richard works as a volunteer and co-facilitator of the classes that helped him so much as a caretaker. The Family-to-Family classes they have been involved with are an evidence-based NAMI program that has been held at Community Alliance for about 12 years. And they've been able to continue to offer them via Zoom during the pandemic.
"There's a real need for the ability to get people together that have been through this education so that we can share our stories and talk about what's working and what's not working, stay connected and not be so isolated," Richard stated. "And as caregivers and people closest to those who live with mental illness, we need to advocate and work against some of the stigma that's out there with mental illness."
However you're feeling, you are not alone. If you are struggling with anxiety, depression, loneliness or hopelessness – or you are the caregiver for someone who does – Community Alliance can help. In addition to family support services, we offer a full range of direct treatment, rehabilitation and support services including psychiatric and primary health care, counseling, rehabilitation and recovery services.