Community Alliance welcomes MAYIM BIALIK to Breaking the Silence on Tuesday, August 27, 2019. Acting since she was a child, Bialik is perhaps best known for her genius-level smart, yet delightfully awkward character Amy Farrah Fowler on the beloved comedy series The Big Bang Theory.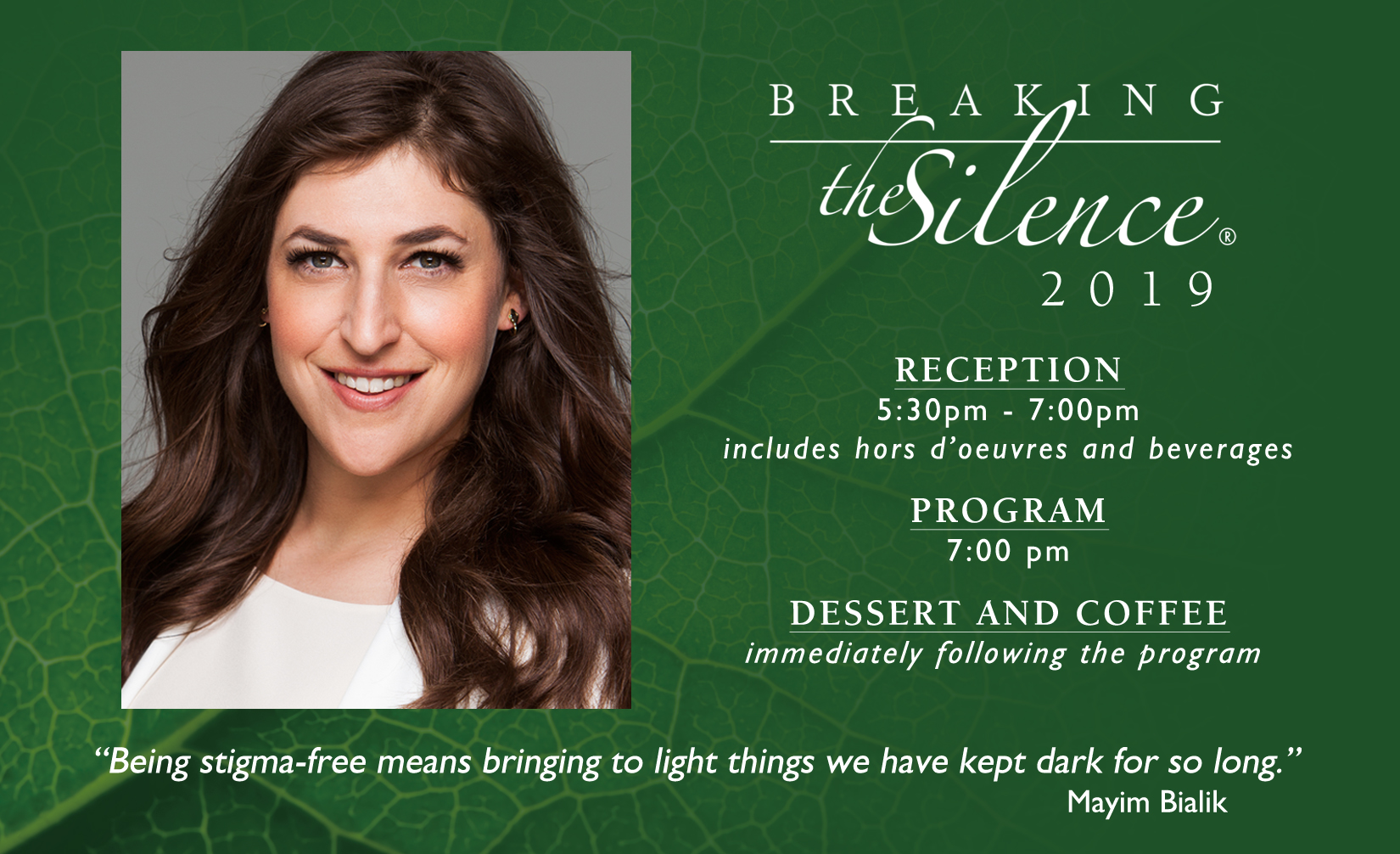 Like the one in four Nebraska families impacted by mental illness, Ms. Bialik has also been affected by these illnesses. She will bring both celebrity and brains (she's an award-winning actress and a trained neuroscientist!), along with passion and wit in sharing her own struggles and message of hope, along with that of her family with what we expect to be a record-setting audience.
Please join us for a memorable evening with Mayim Bialik and help in 'Breaking the Silence' about mental illness. Your participation is crucial to Community Alliance's ongoing efforts to eliminate the stigma and misunderstanding that still surround such illnesses, and in providing the vital services that save lives and lead to recovery.
Sponsor and ticket information is available by clicking the links to the right.
For more information, please contact us by phone at 402-341-5128 or email breakingthesilence@commall.org