"It Takes a Community"
Mental illness can affect anyone, including her own family, said actress and neuroscientist Mayim Bialik in speaking to a record crowd of over 700 at Community Alliance's Breaking the Silence program held on August 27, 2019 at the Holland Performing Arts Center. It's important to fight through the stigma and other barriers to find the treatment that works for you, she said.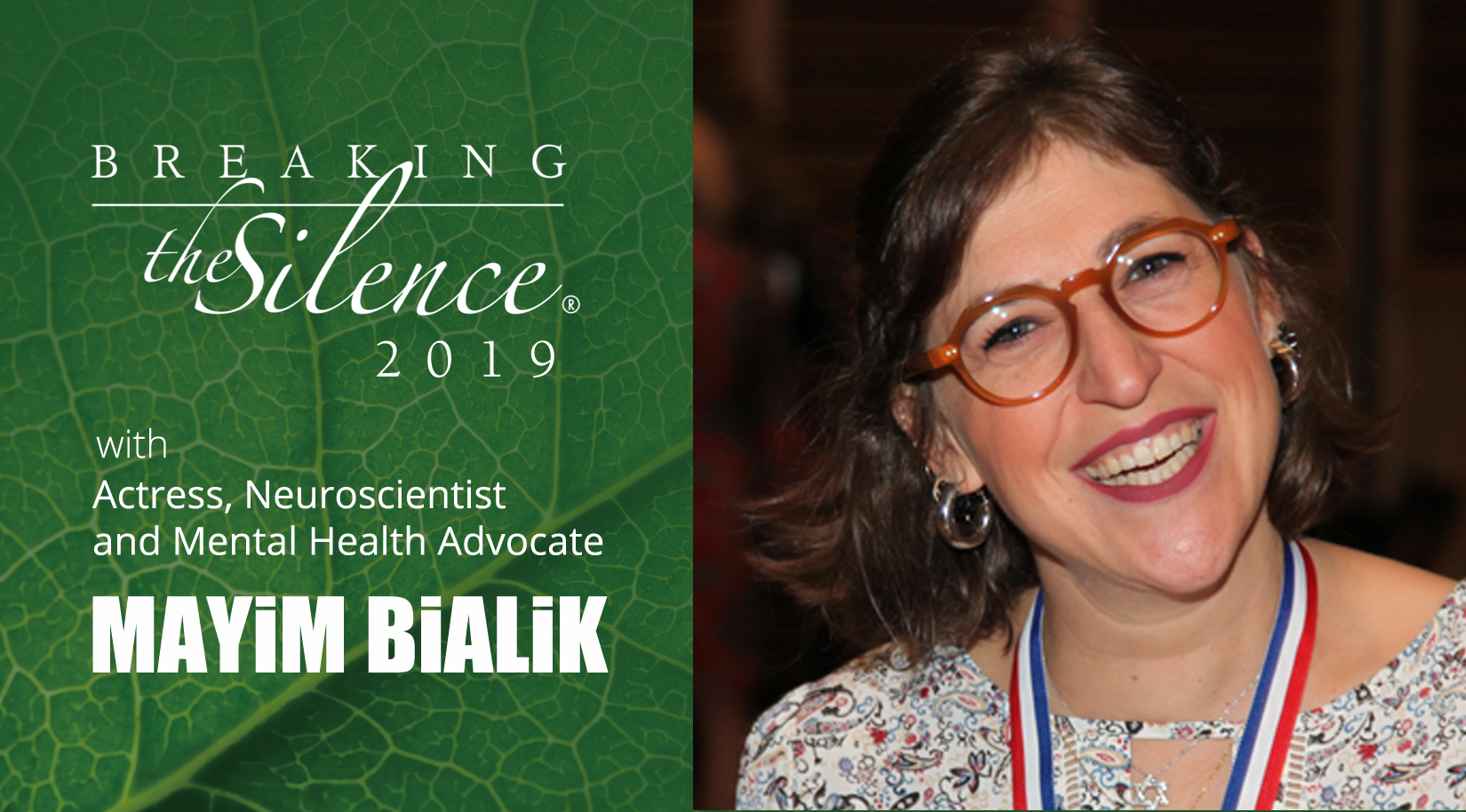 Bialik, who played neurobiologist Dr. Amy Farrah Fowler on "The Big Bang Theory" for nine years, used humor, science, and introspection as she spoke of growing up in a family with a lot of mental health challenges. Her grandparents, who immigrated to the United States from eastern Europe, lived with the significant trauma caused by the Jewish pograms that preceded World War II. Both her parents also experienced mental illness, but their illnesses, as well as those of other relatives, were never talked about directly, much less given a medical name. Only as she got older and began to recognize her own emotional issues with the help of a family doctor did she put the pieces together and begin to search for answers. Today she manages her obsessive-compulsive disorder, anxiety and depression through medication, therapy and personal wellness. She has also become a strong advocate for 'breaking the silence' about mental illness.
Bialik emphasized the importance of community in the recovery process. While she has given previous talks on the topic of mental health, this was her first ever at an organization like Community Alliance. "It takes a community," she said. "This organization has built a community here," describing Community Alliance as place where you have people around you that understand and accept you, people you can talk to and trust. We need to learn from others and their experiences, she continued, stating that she wished she had found such an agency when she was first struggling with her mental health.
Mayim also praised those attending Breaking the Silence and the Omaha community at large for supporting Community Alliance and the people they serve. "I think you should bottle this up and put an organization like this in every city across the country" she said in response to a question on what more needs to be done. Bialik also advocated making it easier for people to get help. "It's important for people who are not celebrities to have access to the same resources and chance for recovery as what's available to celebrities," she said.
Joe Moglia, chairman of TD Ameritrade and recently retired head football coach at Coastal Carolina served as honorary chair of this year's Breaking the Silence program. In addition to the Moglia Family Foundation, lead sponsors included Lozier Corporation, Mutual of Omaha Bank, Howard and Rhonda Hawks, Jack and Stephanie Koraleski, and Ken and Ann Stinson. Community Alliance thanks these and all of this year's sponsors and supporters for helping to end stigma and further a community-wide message of inclusion and support for those facing mental illness and striving for recovery.